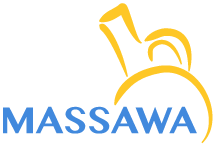 MINCETABSIC €10,00
Ingredient:
Carne macinata in salsa.
Minced meat cooked with onion and hot spiced sauce.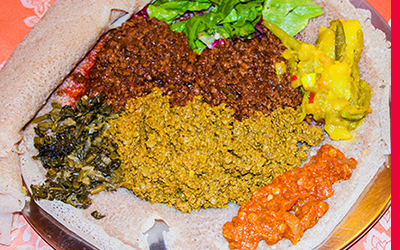 TIBSI €12,00
Ingredient:
Carne di manzo alla griglia.
Grilled beef with hot spiced sauce and side salada.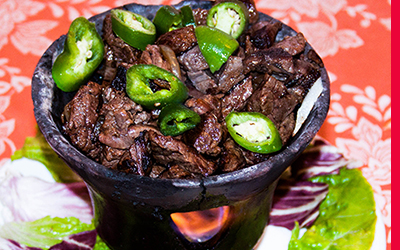 ZIHLA GORED GORED €12,00
Ingredient:
Carne di manzo molto tenera a dadini servita cruda con awaze.
Very tender raw beef with awaze (chili, mustard, lemon).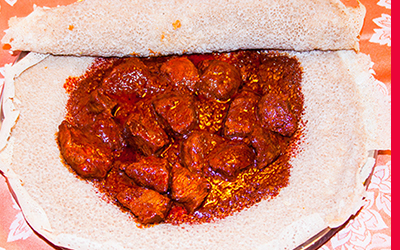 VEGETARIANO MISTO €9,50
Ingredient:
TUMTUMO: Salsa di lenticchie rosse/ Red lentils sauce.
HAMLI: Salsa di verdure cotta/ Boiled Vegetebles.
SHIRRO: Purè di ceci in salsa/ Broad chickpea sauce.
ALITCHA: Fagiolini, peperoni, patate e carote/ Vegetable sauce of green peas, potatoes, peppers & carrots.